fall '22

| no. 29 - be |

immersed in being. simply.

arriving in the present moment.

beauty is found in every step.

︎

fall '22

preview:
selected styles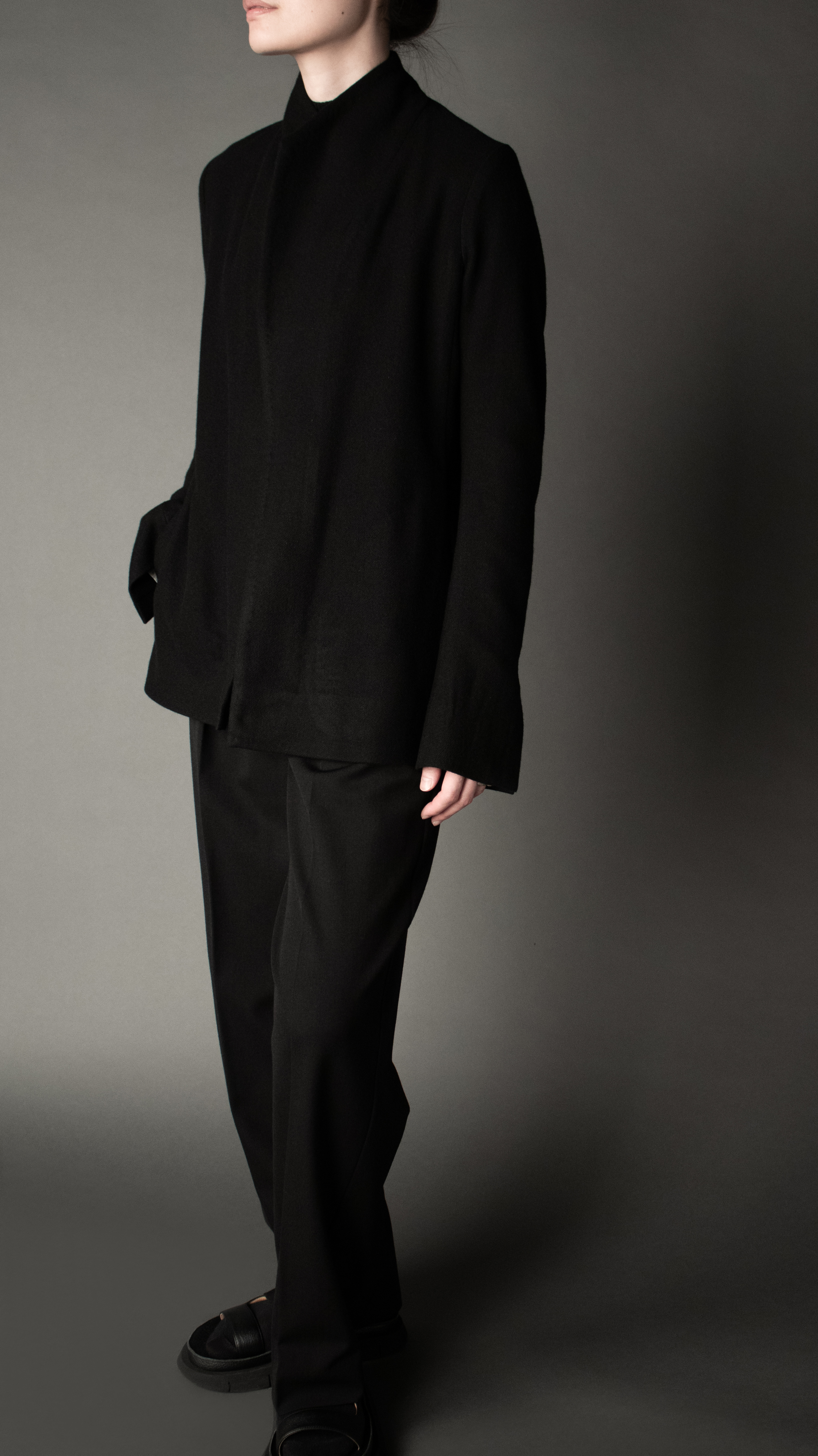 cardigan jacket

cashmere
black (photos)

wool cashmere
pebble/ black

goat suede
nightsky/ moss/ black
colors available

pleated front straight leg pant

super 120 wool
black/ navy/ charcoal
patch pocket cardigan jacket

goat suede
moss (photos)/ night sky/ black
colors available

wool cashmere
pebble/ black
banded neck patch pocket bomber

baby calf leather
black (photos)

goat suede
moss (photo)/ night sky/ black
colors available

cotton
black

pleated front straight leg pant

super 120 wool
black/ navy/ charcoal
keyhole neck maxi dress

goat suede
night sky (photos)/ moss/ black
colors available
boiled wool knit
black (photo)
cashmere knit
midnight/ cloud
viscose crepe
black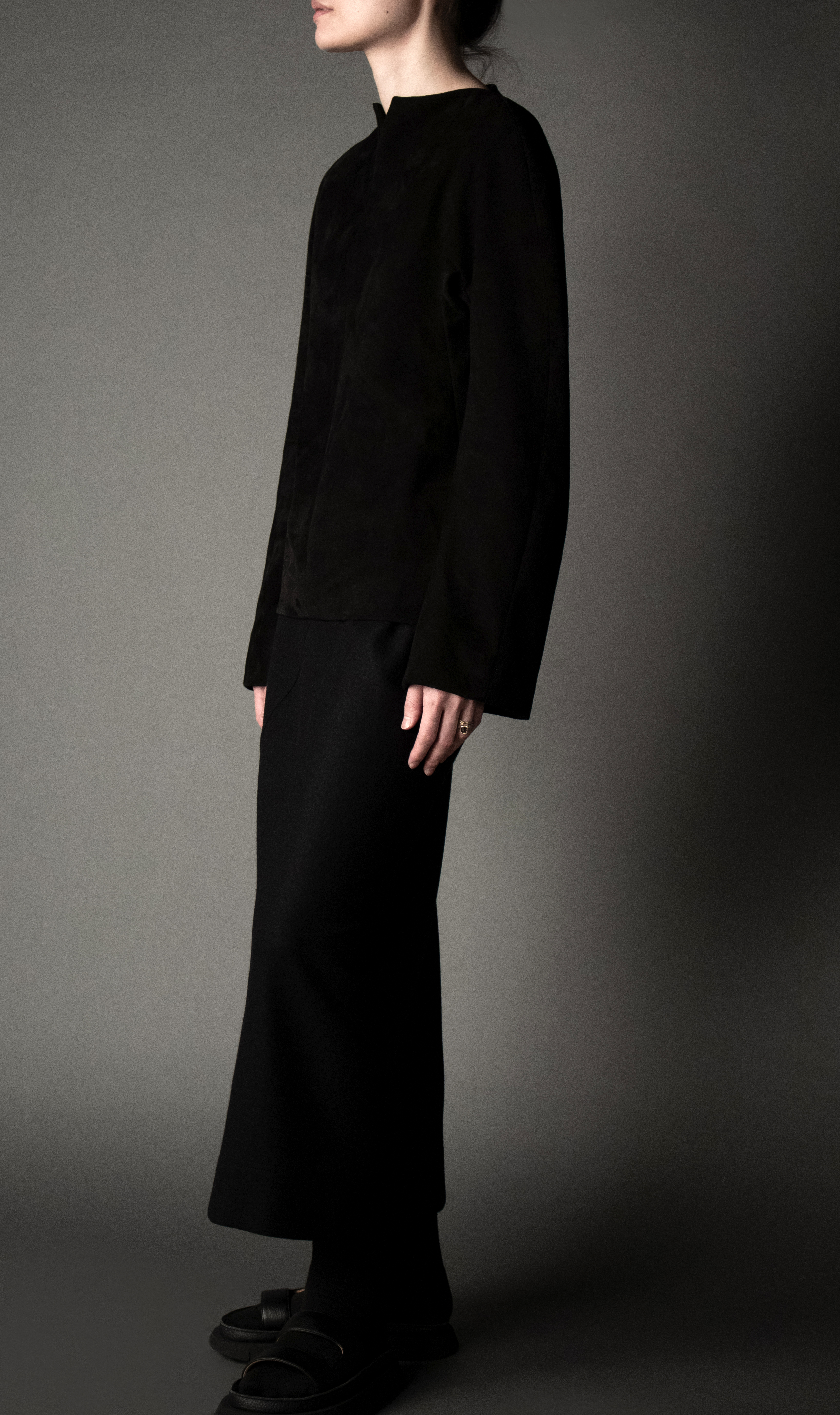 slit boatneck wide sleeve top

goat suede
black (photos)/ night sky/ moss
colors available

angle seamed pencil skirt

boiled wool knit
black (photos)

cashmere knit
midnight/ cloud

stretch leather/ suede
black
colors available
the new maxi shirt
with side slit plackets
tropical wool silk
black (photos)/ navy
relaxed wide leg pant

super 120 wool
black/ navy/ charcoal
patch pocket seamless blouse

washed silk georgette
dove (photos)/ black/ midnight/ white

tropical wool silk
black/ navy

relaxed wide leg pant

super 120 wool
black/ navy/ charcoal
crossover neck top

cashmere knit
cloud (photos)/ midnight

cashmere
black

angle seamed pencil skirt

cashmere knit
midnight (photos)/ cloud

boiled wool knit
black

stretch leather/ suede
black
colors available

relaxed hooded open jacket

cashmere
peppercorn (photos)/ juniper green/ black

pleated front straight leg pant

super 120 wool
black/ navy/ charcoal

relaxed minimal peacoat

boiled wool
charcoal (photos)

cashmere
peppercorn/ juniper green/ black

zipper funnel neck tunic sweater

cashmere
black/ navy/ sage

pleated front straight leg pant

super 120 wool
black/ navy/ charcoal

------ fall '22 preview | selected styles ------

| no. 29 - be |
immersed in being. simply.
arriving in the present moment.
beauty is found in every step.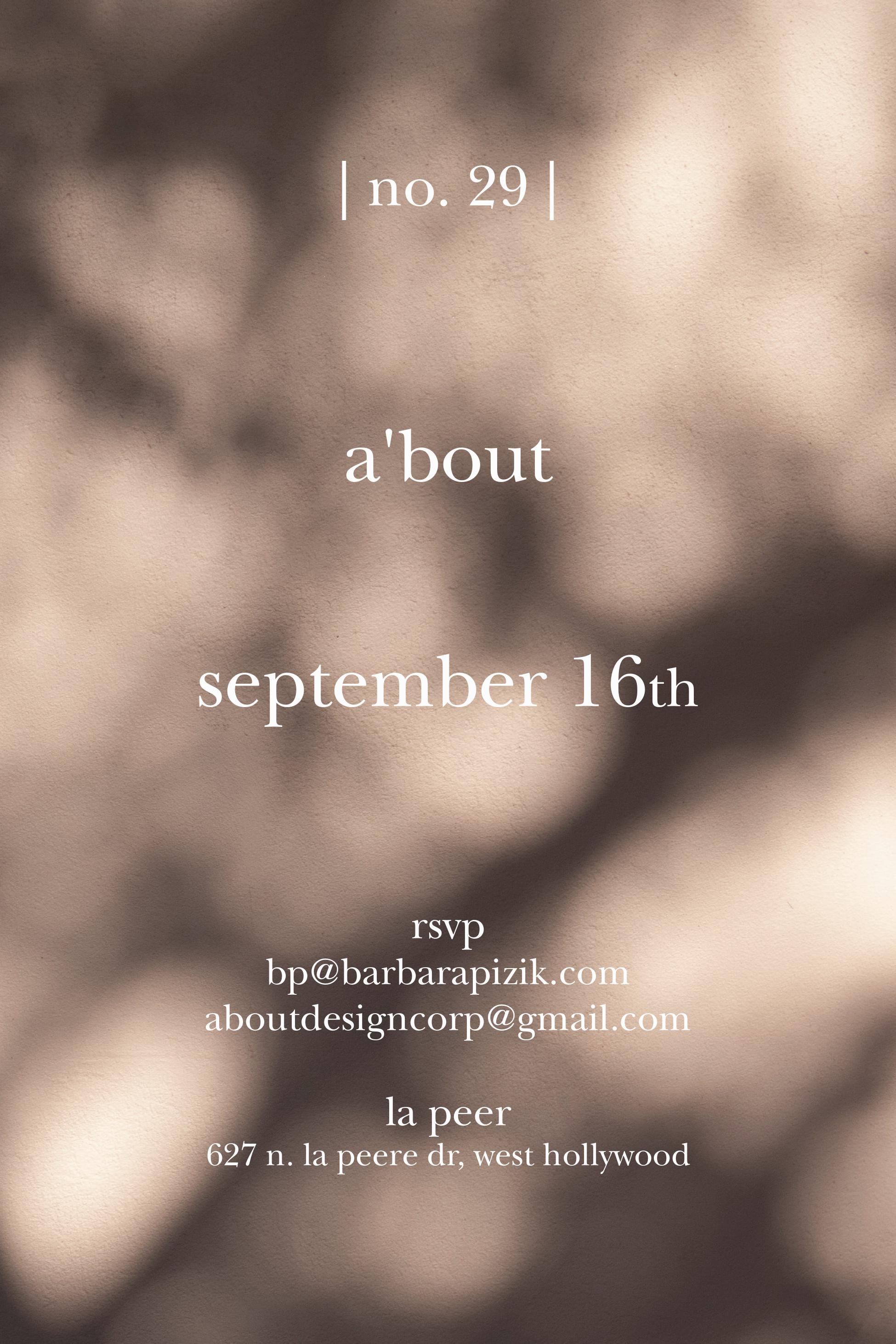 Fall '22 Showing
Los Angeles
September 16th
La Peer
By appointment
RSVP
Barbara Pizik
bp@barbarapizik.com
Yunchieh Chang
aboutdesigncorp@gmail.com
------------------------------------
Reserve your curation:
Play with the new pieces wherever you are.
Let UPS deliver & pick up for you.
Chat/ schedule FaceTime with us when you try on.
Barbara Pizik
bp@barbarapizik.com
Yunchieh Chang
aboutdesigncorp@gmail.com